Hello, dear readers. Welcome back for another chapter in the Infinite Limits saga. Today's chapter is Kevin Malone's favorite based on the number alone.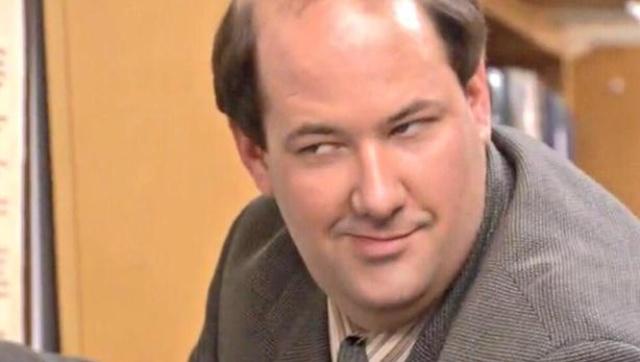 But to get serious, today we see the world through the eyes of Chief Mondragon, the highest ranking official on—and leader of—Mr. Walker's protector force. If you enjoy this chapter and can't wait to finish the entire novel, don't forget to pick up a full copy in print or ebook format through this link. Enjoy.
< LXVIII. Sonya     [Table of Contents]     LXX. The Scientist >
LXIX. Chief Mondragon
Ugh. Shit. Chief Mondragon was exhausted. Tired of everything. Something was going to have to give soon or she was going to snap. She stood in her private locker room, strapping on and straightening her plated armor vest in a wall-sized mirror, and she knew that much at least. Something had to give.
When she was still just an Officer, Chief Mondragon had thought that her superior officers were making excuses to hide their own irrational decision-making when they would complain about their hands being tied behind their backs by even further superior officers. When she had been promoted to Captain, she found out firsthand that they weren't excuses after all. Her hands had been strictly bound by the orders of the Chief, even if it looked from the lower ranks like she had more freedom than she really did. And now that she was finally the Chief herself? Of course, she felt no freer than she ever had throughout her entire career as a protector.
Sure, she got to order everyone around, from the Officers at the bottom on up to the Captains right below her and everything in between. Yes, every member of the Protector Force was required to stand and salute any time she entered a room. And okay, nominally, she was the one who decided the direction in which the Force's efforts would primarily be directed on a day to day basis. But these were nothing more than illusions of power. She was still being ordered around, not only by the traditions, rules, and entrenched institutions of the Force's bureaucracy itself, but by the owners whose abundance of wealth somehow granted them supreme control over a fighting force which they had not the first of how to oversee. Still she was forced to stand, bow, and acquiesce any time one of the fat, out-of-shape office jockeys decided to let their pneumatic pants carry them out of their mansions and into the real worlds. In short, she was no more powerful or free than she had ever been in her entire career as a protector, even as the Chief Officer overseeing the entire Force.
None of that would have been a problem for her, either, except for the fact that the people who did have all the power and freedom, the owners of the Protector Force, hadn't done a single bit of work to get into that position of superiority over her. Most of them, the current owner Mr. Walker and his anti-robot agenda along with them, inherited their wealth and power, explaining why they were so terrible at running the Force in the first place, but instead of admitting to that fact, the owners were too busy claiming responsibility for any of the Chief's successes and blaming all their failures on the Invisible Hand.
I have no choice was Mr. Walker's favorite refrain in response to any of Chief Mondragon's disagreements. The Market demands obedience, and the Market knows best. Even when those decisions, dictated by the market, resulted in losses of profits, lives, and property, and even when criminals roamed free because of the decisions made by Mr. Walker, his excuse remained the same: The Market demanded it. And every single time, Chief Mondragon bit her tongue, protecting her position as Chief instead of saying what she really wanted to say: "If the Market was so damn demanding, how could it ever be free?"
Chief Mondragon was not free. She knew that much. She had only one course of action in front of her if she wanted to keep the career that she had dedicated her entire wasted life to. She put her helmet on her head, waited for her brain to adjust to the three hundred and sixty degree view of the world it provided, then brushed her mustache and goatee to perfection, before—satisfied with her appearance—she marched out of her private locker room, through whitewashed halls, and into the briefing auditorium without even a second to spare before it was time for her speech—the same one she had given every year since becoming Captain.
Some Lieutenant opened the auditorium door for her, Chief Mondragon marched up to the stage's podium, and the entire room of rookies all stood at attention and saluted her. The Chief saluted back and said, "At ease." surprised for a moment at the sound of her modulated voice as the entire auditorium of Officers sat in one fluid motion.
"Protectors of Outland," the Chief went on, regaining her composure as she fell into the routine of oft rehearsed words. "From this day forward, that includes you. You have sworn to uphold the sacred duties of Protectorship, and you will uphold those virtues or perish in embarrassment. Now, children—because y'all truly are babies in the eyes of the Force—life out there is real, and we're here for one reason and one reason alone: To protect the ideals of Outland. Protectors, what are those ideals?"
"Property, liberty, life," most of the Officers staring back at her from their soft, cushy stadium seating spoke on top of and over one another. It wasn't anywhere near good enough for Chief Mondragon.
"I said, protectors," she repeated, doing what little she could to prepare these poor little noobies for the thankless, endless, Sisyphean career that lay ahead of them from this day forward, pumping them up like a football coach in the locker room before a big game. "What. Are. Those. Ideals?" she demanded.
"Property! Liberty! Life! Sir," the room sang in unison.
"And without these basic freedoms, what are we? We are not civilization. We are not human. We are nothing. Today you are tried by fire. Every protector is baptized into the Force the same way. If you cannot make it in Outland Six, then you are not strong enough, you are not fit enough, you are not enough to protect any of the Outlands. Do you understand me? This work is dangerous, protectors. You've been told the stories of your ancestors. You've been trained. You know as well as you can know what awaits you out those doors. So I'm going to ask you one more time. Protectors, are you ready?"
"Hoo-ra!" they replied.
"Hoo-ra!" Chief Mondragon repeated. "You know your vows rookies. I suggest you listen to your Sergeant if you want to make it through this alive. Lock and load."
The mass of them stood and milled around to find their squad assignments, following the directions projected on their helmets' viewports. One lucky pair—well, half lucky—would be grouped with Chief Mondragon instead of a Sergeant, and soon the new round of legends and rumors surrounding the most recent class of rookies would begin to take shape, further chaining future generations to the traditions of the past the same way that had always been done every year a new cohort graduated from the Protector Academy. The same as everyone else, the Chief was bound by the Market to act as she acted, greeting the two nervous recruits who had been assigned to her squad and preparing each for herodom in their own way.
"Officer Michelle Kelley," the first of the two said, standing erect and saluting Chief Mondragon. "Reporting for duty, sir."
"Officer." The Chief saluted back. "And your partner?"
"Officer Jones," Officer Kelley groaned. "She's kind of a joke around the locker room, sir."
"Did I ask you what you think's funny?" Chief Mondragon demanded. "Do you think I care what y'all talk about in the locker room? Why do you think I have my own?"
"I— No—" Officer Kelley stammered. "I don't understand, sir. I—"
"If I want to hear about your jokes, I'll ask you to say something funny. Right now, I want to know why you're reporting to me without your partner by your side."
"I— Uh…" Officer Kelley still didn't understand.
"I— Uh…" Chief Mondragon mocked her. "You'll come to find that your partner's the only person in the worlds who has your back, Officer. Never leave their side. Do you understand me?"
"Sir, yes, sir," Officer Kelley said, saluting.
And at the same time, Officer Nakia Jones marched into position next to Officer Kelley, saluting just the same. "Officer Jones, reporting for duty, sir."
Chief Mondragon saluted back. "At ease, Officers. I selected you two specifically for this operation because I feel like you show the most potential out of our new class of rookies."
"Sir, yes, sir." Officer Kelley saluted again.
"I—uh… Me, sir?" Officer Jones started before saying. "I mean, yes, sir."
"Yes, you," Chief Mondragon said. "The both of you. But I can't give you any more details until we're in the field proper, so let's get on with it. Go, go, go. Move, move."
They followed the rest of their squadron out into the transport bay where Chief Mondragon ordered the machine to take them to Outland Six. The floor fell out from underneath them, and when it stopped again, the doors slid open and all the protectors inside flooded out onto the streets like a white water rapid, heading toward lower ground at their designated sectors where they would march, patrol, and put on a show, doing nothing of any importance while Chief Mondragon initiated the traditional culling ceremony for a new rookie cohort.
#     #     #
Chief Mondragon led the two rookie Officers along the green grass of the Neutral Ground while Sixers split in front of them like the Red Sea afraid of Amaru's wrath. Construction on the border wall was coming along nicely, and the Neutral Ground was almost a continuous strip of green grass again, but off in the far distance, Chief Mondragon could still see patches of skyscrapers blocking what was once a straight line view into a beautiful blue and green infinity.
They followed the Neutral Ground for a while before turning into the streets where the skyscrapers ate them like darkness. Chief Mondragon leisurely wound her way through the boulevards and alleys, even doubling back in some places, not only so she could enjoy the stark, brutalist architecture, but also to test her charges' sense of direction as they made their way toward destiny.
When she stopped their procession in front of the door she was looking for, hidden deep in a dark alley and flanked by dumpsters, she turned to find both of her charges confused under their screaming facemasks—Officer Kelley tried to cover her reaction up as quickly as possible, but Officer Jones let her confusion linger.
"Here we are, girls," Chief Mondragon said, trying to lighten the mood a bit since they were going to be getting into character soon anyway. "You two ready?"
"Sir, yes, sir." Officer Kelley saluted.
"Ready for what?" Officer Jones asked.
"You'll see," the Chief said, opening the door and letting the rookies in first before following them inside and locking the door behind her. "Come on in."
They stepped into a costume closet. It was one of many that the Force had requisitioned from Outland Three using their powers of eminent domain. Now, instead of dressing up some artsy-fartsy thespian hippies who would use the costumes for nothing more meaningful than playacting, these outfits would go to a more productive use: allowing protectors to go undercover in protection of the ideals of humanity: property, liberty, and life—in that order. Of course, they would also be used for the annual culling event, but that was just as important, and in this instance, one in the same.
"Where are we?" Officer Jones asked.
"You just walked here," Chief Mondragon said, chuckling—she loved when she got an opportunity to use that joke. "You tell me."
"Uh. It looks like a costume closet?"
"Very observant, Officer," the Chief said with a smile. "And what do you think we're doing here?"
"Going undercover, sir," Officer Kelley said with a salute.
"Well, yes, Kelley," the Chief said. "But I didn't ask you. And you have no need to show off. Trust me. But, yes. We're here because we're going undercover. We have intel saying there's a cache of stolen printers in this sector. Hopefully we get the chance to make some arrests today."
"Hoo-rah," Officer Kelley intoned.
"Uh— Undercover, sir?" Officer Jones said, not as excited about the prospect as Officer Kelley.
"Undercover, Officer," Chief Mondragon repeated. "All three of us. They did go over that in the Academy, didn't they? Jones, you'll be playing my lovely lady wife. So do dress appropriately. And Kelley, you're just a normal Sixer. So pick something trashy. As long as you don't stick out too much, we shouldn't have any problems."
"I— Your wife?" Officer Jones said, taking off her helmet and looking even more confused without it on.
"Sir, yes, sir," Officer Kelley said, picking out a costume and changing into it.
"Yes, my wife," Chief Mondragon said, mocking offense as she changed into her own costume—a simple blue jeans and t-shirt combo that most of the Sixers seemed to wear. "Do you have a problem with that? Should I be offended?"
"Oh. No, sir," Jones said, stumbling around, trying to take off her shoes. "I didn't mean to offend you, sir. I— I—" And she almost fell over before she finally did get her boots off.
"Careful, Jones," Officer Kelley said with a smirk. "I already told you, take your shoes off before your helmet. If you're not careful, you're gonna give yourself a concussion."
The Chief let them chuckle and joke together while they got dressed, then she performed an inspection. Officer Kelley was wearing a similar blue jean and t-shirt combo to the one that the Chief was wearing, which was perfectly acceptable, but she also still had her gun strapped over her shoulder.
"Lose the rifle, kid," the Chief told her. "Side arms only. This is undercover. No flashing guns."
The Captain turned to Officer Jones who wasn't carrying her rifle, that's for sure. She was wearing a purple flowery sundress and blushing under the Chief's inspection.
"Officer Jones, a dress?" Chief Mondragon asked.
"Yes, sir," she said, embarrassed. "I thought I was supposed to be your wife. If this won't do, I can change."
"You look fine," the Chief said with a wink—she looked fantastic, in fact. "But where exactly do you plan on putting your sidearm?"
"Right here, sir," Officer Jones said, flipping her skirt up to pull her sidearm out of her garter. The Chief had to admit, she was impressed.
"If you don't mind flashing the world to get to it, I don't mind seeing what you're packing," Chief Mondragon said with a laugh.
"Maybe it'll be a useful distraction," Officer Jones said, chuckling herself.
"Alright, then," the Chief said. "Looks good. I'm to be referred to as Ms. Mona Mondragon from here on out. You're my wife, Nakia Mondragon. And you're back up. Give us seven minutes exactly to scope the place out, then if we haven't called down an abort, you come up to assist with the arrest. Can we handle that?"
"Hoo-rah!" Kelley cheered while Jones said, "Yes, sir—er—hoo-rah."
"That'll have to do."
The door they were looking for was squashed tight between two others that were too close on either side, like the one they were using didn't belong where it was, plucked out of some other world entirely and squeezed here into this one. It led them into a short hall and up a tall staircase, both too skinny just the same as the door, so much so that Chief Mondragon's gun, hidden in her pants waist, scraped along the wall as they climbed.
"Just let me do all the talking in here," the Chief said, taking step by creaky step. "I don't need you messing anything up."
"Yes, sir," Officer Jones said, breathing heavily from the climb.
"And no more sirs. It'll give us away. To you, I'm Mona."
"Yes, sir—er. Okay… wifey?"
"Seriously." The Chief scoffed. "Just let me do the talking."
Ms. Mondragon—now fully in character herself—knocked the secret knock, and after a moment, the door at the top of the stairs swung open to reveal an empty room with chipped vinyl floors, moldy crumbling ceiling panels, and two doors besides the one they went in through, one closed tight behind the man who had answered their call, and the other, the exit, slightly ajar.
"No one told me there'd be two of ya," the man who had answered the door grumbled, looking between Ms. Mondragon and Nakia nervously.
"No one told me I couldn't bring my pack mule with me," Ms. Mondragon said, smacking Nakia—who responded with a yelp—on the butt. "Thought I might need some help carrying my purchases, see."
The Sixer didn't like it, though. Scum that he was, he still knew enough to be suspicious, even if he had no choice but to go along with the transaction anyway—no matter how shady. Ms. Mondragon had flashed a stack of cash to get into this meeting, and all that the trash on Six ever thought about was money, so he was sure to go along in the end. Same way they did every year.
"Mmmhmmm…" He liked the sound of that. "Well, if ya're buying so much ya need two people to carry it, I guess I don't really mind. But in the future, ya need to give us some forewarning. Or else."
"Sure, sure," Ms. Mondragon said, waving the man's concerns away. There'd never be another next time for him. "In the future. But let me ask you, where are these printers of yours? I've always wanted to see one up close."
"I'm afraid that's not possible," the man said, shaking his head. "Boss's orders. We keep the printers locked up in the other room and the customers here in this one. It's called the airlock system."
"Airlock system?" Ms. Mondragon sighed. "You know that really was half the reason I came out here in the first place. If I knew I wasn't going to get to see one in action, I would have just sent the mule to get everything on her own." She tried to smack Nakia's butt again, but this time wifey was expecting it and jumped out of the way.
"Well, I'm sorry," the man said, looking at the floor. "Those are the rules. Maybe ya just should have sent her."
"The rules?" Ms. Mondragon repeated. "Put in place by your boss, I assume. The same woman who I negotiated with to purchase the knock that got me in here. And what a high price I paid, might I remind you. Is she here, by the way? Locked up with the printers, I assume. Letting you vet the possible infection in the airlock. Well, we're not contagious. There's nothing to worry about." She smiled wide, trying to make the man believe, but he still didn't.
"Those are the rules, ma'am," he said, still looking at his feet. "I'm sorry."
"Is she here?" Ms. Mondragon demanded, tired of playing games with this piece of trash—she never was a fan of kick the can.
"I— Uh— Who?" the man stammered.
"Your boss. Let me speak to her."
"I—uh…"
"Now."
And at that, the man kind of jumped up and yelped, exactly like Nakia had done when Ms. Mondragon had goosed her earlier. He turned and ran out through the closed airlock door, locking a deadbolt behind him.
"Don't ever touch me again," Nakia snapped.
Ms. Mondragon chuckled. "Calm down, woman. You've got bigger problems ahead of you."
"I will not calm down. You just sexually… What did you say?"
Ms. Mondragon pulled her gun out of the waist of her pants and pointed it at Nakia. "I said you've got bigger problems to worry about. It's almost time for Kelley to come up, and she's never late. Not by a second."
"Yeah. So?" Nakia said, slowly backing towards the exit while keeping her eyes on Ms. Mondragon's gun. "That's no problem."
"Not for me, it isn't. But for you, I'm afraid, it's a culling."
"A culling, sir?" Nakia asked at the same time that the airlock door opened and out came the giant, limping robot who Ms. Mondragon had really come for, distracting her for just long enough that when she pulled the trigger, Nakia had time to dive out of the way of the bullet, shoot one back that grazed Ms. Mondragon's arm, and escape through the exit, her purple, flowery dress flowing in a wave of ripples behind her.
"What's the meaning of this—" the robot demanded before Ms. Mondragon swung her gun around and put a bullet between the limping machine's eyes, exploding its plastic face all over the frightened airlock attendant who ran away to lock himself inside with all his precious printers. Ms. Mondragon hoped he was willing to die for them, because she was going to make sure that he did.
She was rubbing the red-hot gunshot wound on her arm, trying to decide whether to chase that fucking traitor Nakia or to kick down the door and kill the Sixer asshole first, when Kelley came bursting into the room, reminding Ms. Mondragon that she didn't have to do either for herself, she had backup.
"I— Sir, what happened?" Kelley asked, her gun already out, staring confused at the obviously dead but not bleeding robot corpse on the floor.
"That way," Mondragon yelled, pointing out the exit that Jones had escaped through. "She shot me. Officer Jones. Get her."
"I— What? Who?" Kelley hesitated, still confused.
"Now!" Mondragon yelled, and Kelley sprinted out in pursuit of Jones.
Ms./Chief Mondragon lay on the cold vinyl floor next to the dead robot, resting for just a moment. At least she had gotten that much right. The ringleader was dead. Mr. Walker could get off her back about that. But Nakia was still alive, and she could end up causing more trouble than Mondragon cared to deal with. Maybe Kelley would take care of that in the Streets so Mondragon didn't have to. Probably not. Nakia had gotten a pretty good head start and she was smarter than any of them had given her credit for.
Either way, all Mondragon could do was wait. Wait for backup to come clear out bodies and printers alike. Wait for the medics to bring pain relievers and patch her arm up. Wait for Mr. Walker to come up with another impossible demand that she'd have to find some way of complying with. And wait for Nakia to be served the justice that was coming for her. That last one was what Mondragon most looked forward to, and just imagining the scene filled her with a wave of relaxing serotonin as she closed her eyes, waiting for everything to come.
#     #     #
< LXVIII. Sonya     [Table of Contents]     LXX. The Scientist >
And there you have it, dear readers, the sixty-ninth chapter in the Infinite Limits series. If you enjoyed that and what to read the rest right now, or if you just want to support my future writing endeavors, please do pick up a full copy of the novel through this link. Otherwise, we'll see you back next weekend for another chapter in the story. Until then, take care, dear readers. We do nothing alone.